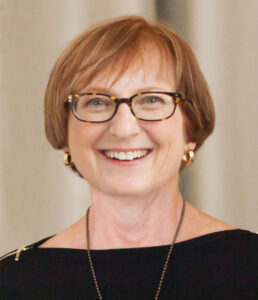 Dr. Kim Trager
Dr. Kim Trager brings her vast experience as nurturing nature to every client visit, presentation or publication. A heart-centered integrative healer who has dedicated her life to teaching people who to pioneer their own vitality and become their best selves. Dr. Kim writes and speaks on a wide range of health topics. Her latest book, Shift into Happiness, combines essential oils, the energy meridian system and empowering movements to transport people into a happier state of being. As a lifelong yoga student and teacher, Dr. Kim also creates unique workshops for specific groups.
In Kim's Words
Curiosity and teaching have shaped my life. It has been my greatest joy to learn and share information with other people! As the oldest of six children, I was the teacher in the pretend classroom; I taught my siblings whatever subject I was reading at the library (subject matters ranged from Buddhism to anatomy)!
Growing up in western Kansas, my parents made a point of providing not only a fun and full educational support system but also accommodations for the food allergies that triggered many bouts of asthma. Asthma kept me sidelined from sports, so I became an early equal rights supporter and pursued information on politics and world religions. At twelve, I began a lifelong study of yoga which eventually blossomed into my yoga teacher certification.
My love of the natural world led to a degree in biology and a move to California where I embraced the mountains, the ocean, vegetarian cooking, yoga and meditation. After moving to Florida, I began teaching yoga, baby massage and cooking classes. My second son had a difficult birth and chiropractic treatments were recommended to help him with coordination and balance. The field of chiropractic combined many of my passions into a cohesive approach to healing and I knew I wanted to share its benefits with a wider audience.
Today, 22 years in functional medicine I am even more passionate about my work with clients. Each person has a unique story and I serve as their coach and teacher as we explore how to heal, enhance and strengthen their body. Whether it is an elite athlete who is striving for peak performance or the person who desires more energy and movement without pain, everyone I work with has a renewed excitement about their vitality at the end of their treatment.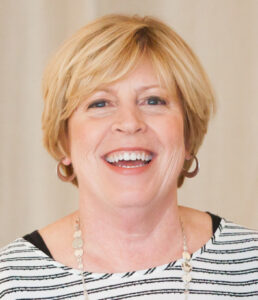 Candace Lawrence
Candace Lawrence is a dynamic health coach and speaker. She holds advanced degrees in Chinese Medicine, Education and Myotherapy. Her passion for educating and healing has been life changing for her clients. The combination of wit and vast knowledge creates a healing practice that is practical and approachable for a wide audience. Her recently published book, Shift into Happiness, uses essential oils and the Chinese meridian system to assist readers to shift their emotional state. Spend a little time with Candace and you will be feeling healthier, happier and hopeful about pioneering your health.
In Candace's Words
I pursued a degree in Acupuncture and functional medicine mainly because of my son. Being born premature, he was faced with many health risks that the doctors said would begin to show as he got older. After a lot of research, interviewing of specialists and questioning, I knew that a healthy diet and good nutrients would be essential to his health.
Through preschool and parent get togethers I started to share some of the information I had learned about a natural food diet. At the time, "organic" wasn't even mentioned at the grocery store! I shared my lists of healthy foods that would relieve symptoms of allergies, asthma, and ADD. Along with creating foods that would enhance health, I researched which nutrients would compliment the foods and support healthy immune function.
At the age of 12, my son was in a plane that crashed into Lake Michigan. The impact from hitting the water left my son with a severe concussion, the first of many brain injuries. The next part of my journey began. I explored treatments that involved healing the brain from concussions/brain injuries and found solutions that helped. Acupuncture was a key treatment for him and I was fascinated by its effectiveness. As a result, I attained my degree in acupuncture.
Today, I combine my years of healthy cooking, Chinese medicine, research based nutrition and functional therapies into a wellness platform for every clients' recovery and leap into vitality.